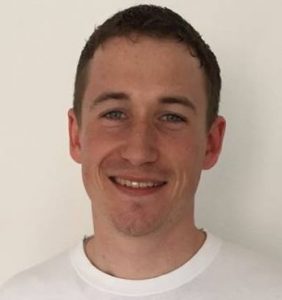 By the time you read this Joseph will have left St Edmund's to be with his family in Welling for the remains of the summer. He resumes his studies at St John's Seminary, Wonersh in September.
Joseph arrived on 23th June last year, the feast of St Anthony of Padua of whom we have a statue in our church. It was the beginning of his Extended Pastoral Placement and would last a year. The purpose of the EPP was for Joseph to gain experience and understanding of what it is to be a priest in a parish, especially in an active demanding one such as ours. I'm sure Joseph has made a mental note of what to do and in some cases when observing me, what not to do, as a future priest!
It's been a real pleasure and joy to have Joseph with us. He has been a great support to the clergy team and the staff here at St Edmund's but particularly to Fr Simplicio and myself during the time of the pandemic when staff were furloughed and there was much work to be done.
I know you all appreciated his gentle and thoughtful manner, his talent as a musician and his sensitive and insightful evening reflections. Indeed, there are other qualities I could add but perhaps not for now.
I have asked Joseph if he would be willing to come back to our parish at some future date when we can all gather safely to say thank you to him and he said he would be delighted to do so.
However, for now I would like to express on your behalf our thanks to Joseph for his friendship and support and to assure him of our prayers now and for the future.
Fr Steve