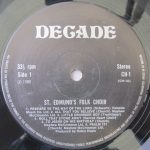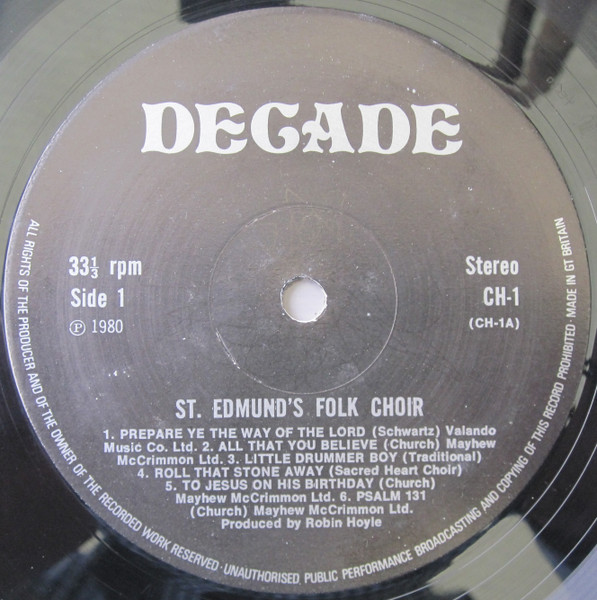 This album was recorded in 1980 to celebrate our Folk Choir's tenth anniversary (hence the imaginative title).  It has now been digitally remastered and remixed and we are making it available to Parishioners as a free download to mark our fiftieth year which we were prevented from celebrating by lockdown in 2020.   Simply click the Download button below.  If you would prefer a CD copy, please email Robin Hoyles with your name and address.
We hope that you will be inspired by the music to join our Choir.  All we ask is that you attend practice on Thursday evenings at 7.45 in the Church and commit to singing regularly at 5.30 Mass.
(Needless to say, we are out of pocket as a result of the remastering, so if you wish to make a donation towards our costs, we will be very grateful.  Just follow the link below.  Please note that there is no obligation to donate. We simply want you to enjoy the music).
Listen to the album:
We hope you enjoy our music, which can be downloaded below:
---
DONATE

: RP & MA Hoyles – Santander Bank – s/c 09-01-26 – a/c 30882327
---