You will know by now that St Edmund's has a parishioner App where you can register yourself and your family to: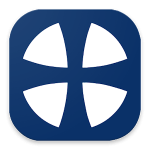  Receive an email copy of the weekly newsletter each Friday
 Keep up-to-date with church events
 Set up online giving
 Keep your details up-to-date
 Keep track of your parish correspondence
 Check your GiftAid donations and print your GiftAid annual summary
You can complete the form HERE on this website.
Online Giving
Already registered for ChurchSuite? You can now make donations electronically through ChurchSuite App (My Giving) or HERE. We are aiming to convert as much as possible of our Sunday collections from coins and notes in the basket to electronic giving. Not only is electronic giving convenient for you; but it means we have less cash to take to the bank every week. If you sign up for online giving just pick up one of the blue 'I donate electronically' cards from the back of the church each time you come to Mass and simply drop it in the basket when it comes around. Please remember to tick the GiftAid box (assuming you are a UK taxpayer of course).
GiftAid Envelopes
If you are a parishioner who gives their weekly offering in GiftAid envelopes we would like you to consider changing to ChurchSuite or Standing Order. Again, it will save you time and trouble remembering to bring your envelope to Mass. Behind the scenes we can process GiftAid electronically. Currently our volunteers have to rip open and empty the envelopes, record the amount (when the donor has forgotten to do so), count the money, record the money, manually enter the individual GiftAid amounts to enable us to submit our claim to HMRC, and then take the money to the bank. The recent increase in electronic donations has already reduced the amount of time taken to administer the weekly collection so a big thank you to those who have already made the leap!
If you do not wish to register for ChurchSuite you can still set up a repeat donation or make a one-off gift HERE or set up a standing order by completing THIS FORM.
If you need help registering for ChurchSuite or with setting up online giving, please contact the Parish Office and we will be happy to assist you.