When I look at the Chapel in St. John's, I often think about all of the Seminarians and Priests over  the ages who have prayed there and I think about   how the Church has changed over those 125+ years! Mgr. Gerry, our Vice-Rector has been making a recent appeal for the Chapel, to clean out the cobwebs so to speak and restore some of its dignity. The stains and cracks galore that mar the Chapel haven't been  addressed for quite some time while many parts of  the building remain undecorated and left bare. It sort of reminds me of the Church at the moment in general – it feels like we're going through a transitory time and we are in much need of, not so much decoration (perhaps less decoration in fact), but of renewal and purification.
There is a verse in 2 Chronicles 7:14 that if we turn away from all those things that separate us from God, from our idols and our wickedness, and if we pray and humble ourselves, God will come to heal us and forgive us. There is that sense that God is always waiting to forgive us and heal us, to restore us or, you could say, to renew us. I think this starts within each one of us. Often we might think to ourselves that 'I'm fine the way I am and I don't need anyone telling me I need to change'. I often think like this, especially as a Seminarian when there are lots of people training and teaching me, in effect, challenging me in many ways.  I don't always want to listen. And it is in those times that I don't always notice my own stains and scars, even if they are causing me pain. But God never  challenges us because He wants to upset us or leave us empty or isolated; He challenges us because He wants us to be filled and to be freed so that we can live life to the full in union with Him (John 10:10).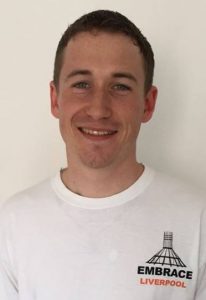 So, in a sense, we are all a bit like Chapels that are in need of renewal and cleansing, don't you think? And all we need to do is to turn to God sincerely, genuinely from the heart, and say 'Lord help me and renew me, I am sorry for everything in my life that stops me from coming to You'. He will come and renew us today, in this very moment of our prayer,  I am certain of it.
The second collection today is for our Chapel refurbishment at St. John's Seminary, Wonersh. I ask you to give generously and I thank you for all your support, though mostly, above all, I ask you for your prayers for all the Seminarians, staff and for future Priests! For we are most in danger of becoming scarred and stained Chapels ourselves if we're not careful! I am most pleased to be with you here in St. Edmund's for the next 9 months. I hope to get to know you all well and I thank you for the kind welcome you have given me.
Joseph Gulliford