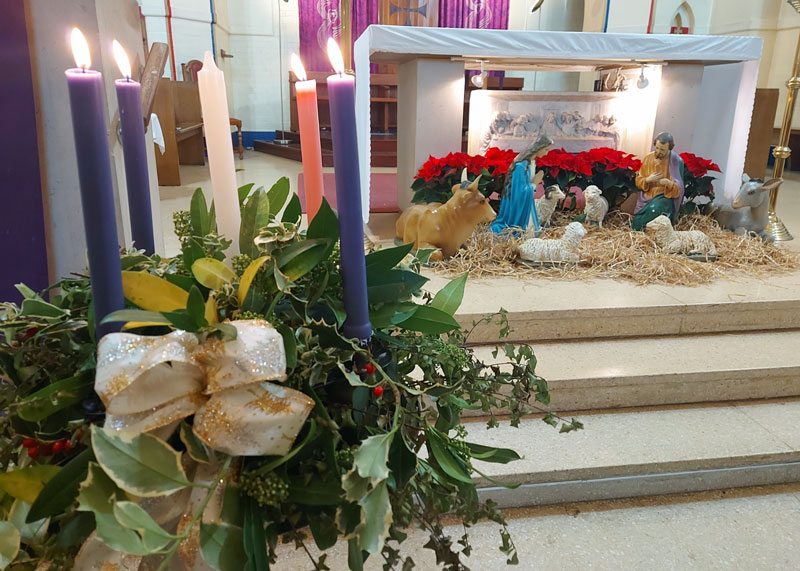 Often, we can experience the briefest encounters which cause us to stop and reflect about the Goodness of God. This happens all the time and I would like to mention just four things that happened to me this Advent.
The woman who received Holy Communion from me in her home and she wept. They were tears of wholehearted gratitude.
The mother and her young daughter who brought generous gifts to the presbytery for the clergy. These were gratefully received but what I will long remember is the warmth and kindness in their faces.
The good-hearted traffic warden, a regular at No 7 Café, who appreciated the opportunity to talk and the prayers offered for his recently deceased father.
The young mother giving her child time and space to gaze upon the Nativity scene before the altar of our church. The child was bright eyed with awe and wonder.
These are not happenings by chance, but God given opportunities that reassure us that He is alive and well.
On behalf of all the clergy and the staff here at St Edmund's presbytery, I wish to thank you for all your inspiration, support, and prayers.
I hope your Christmas is a joyful and peaceful one.
God bless you,  
Fr Steve