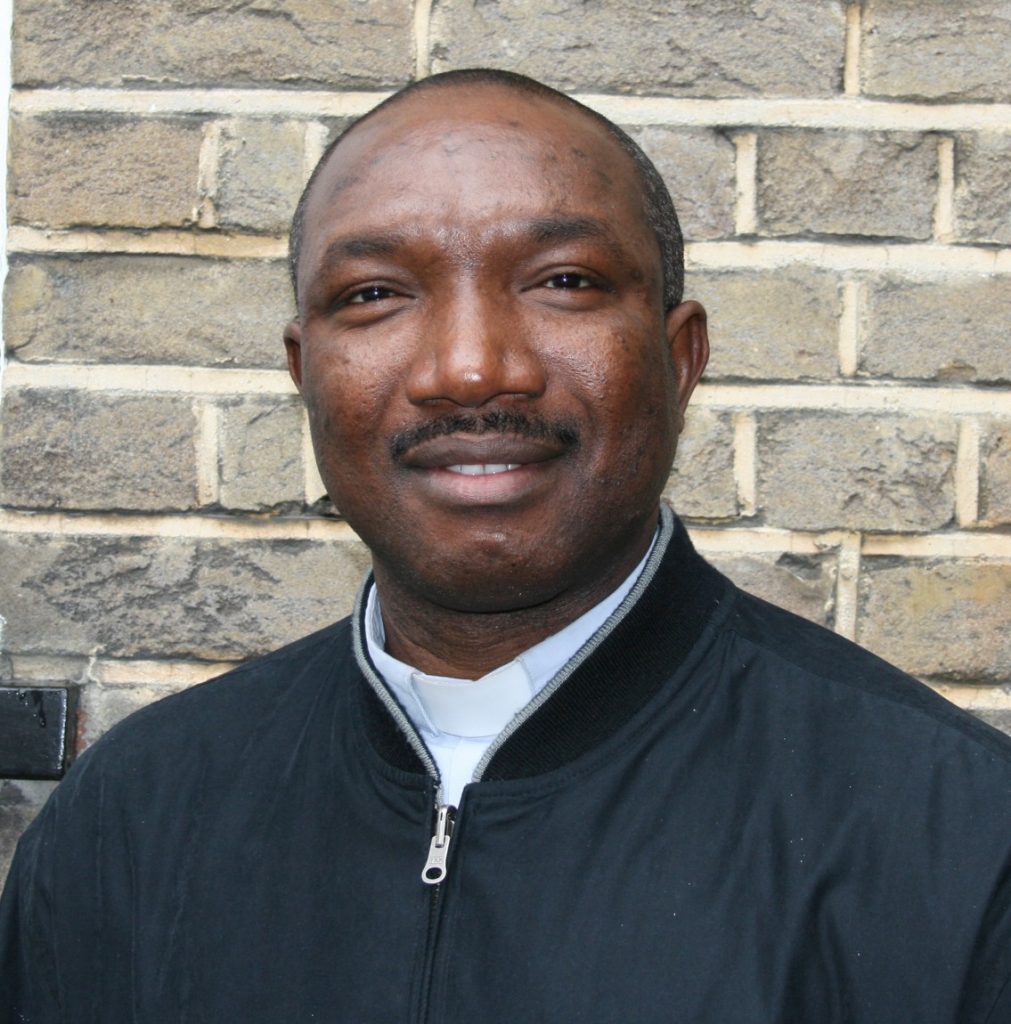 We have been saying goodbye to Fr Mark for several weeks now since the news first broke that he would be leaving St Edmund's and moving to Our Lady of Reparation in West Croydon. But this weekend, especially this Sunday when there will be a celebration in the parish hall, it will be our official fond farewell and an opportunity to express our gratitude to him for his service as a priest and his friendship these last six years.
When I arrived as your Parish Priest in September 2015 I received a very warm welcome from the Clergy and parishioners here at St Edmund's. Fr Mark in particular epitomised that wonderful gift of welcome and hospitality which is so important in all walks of life but especially in a parish.
As many of you know Fr Mark has led the monthly Friday night prayer meeting for a few years where the emphasis on prayer, praise and worship alongside Biblical teaching has been a great source of strength to those who have attended.
Fr Mark was a keen exponent of the enriching and unifying International Day held last September in the parish when parishioners were encouraged to come along in traditional costume/dress and bring traditional food. The Mass and the social gathering that followed made for a very memorable and colourful event.
Fr Mark was also a main driving force behind the Divine Mercy weeks and the All Night Vigils here in the parish. More recently he was a key reason for the success of the Life in the Spirit Seminars firstly in the way he encouraged people to come and secondly in his support of the discussion groups on the days of the seminars.
I know that Fr Mark was a tremendous support to the pupils and staff of Bishop Challoner School. They have already demonstrated their deep appreciation of the invaluable contribution he has made to their lives and I too, would like to express my gratitude to the commitment he has shown towards them.
I know that Fr Mark was a big hit with younger members of the parish with children queuing up after Mass to give him a stinging 'high five'. I'm sure the queues will be even longer this weekend!
One of the main priorities of the clergy of any parish is the outreach to the sick and housebound, therefore thank you Fr Mark for your tireless efforts in this pastoral area.
I would personally like to thank Fr Mark for his positive and joyful demeanour. He is always keen to look on the bright side of life and work towards understanding and reconciliation when difficult circumstances arise in the parish of which thankfully there have been few.
God bless you Fr Mark…
Fr Steve.